I've been often thinking that I should realize a series of illustrations featuring angels! What do you think? I love this topic linking astronauts to angels and I've seen artists I love producing similar strong images (Jeremy Geddes, just for an example)… This has been one of my most acclaimed covers: PARADISES LOST (2013), originally inspired to a wonderful novella by URSULA K. LE GUIN, included in her story collection THE BIRTHDAY OF THE WORLD. The novella explores the isolation brought on by space travel, as well as themes of religion and utopia and got soon its own standalone edition in several languages. You can read more at the following link in order to better understand my stylistic choices: https://en.wikipedia.org/wiki/Paradises_Lost. The illustration was included in both the prestigious annuals SPECTRUM, the Best in Fantastic Contemporary Art, and INFECTED BY ART. It won the ASIMOV'S READERS' AWARD (Best Cover Artist) and was selected as BEST DIGITAL ARTWORK IN THE SHOW at the 72nd WorldCon in London (2014).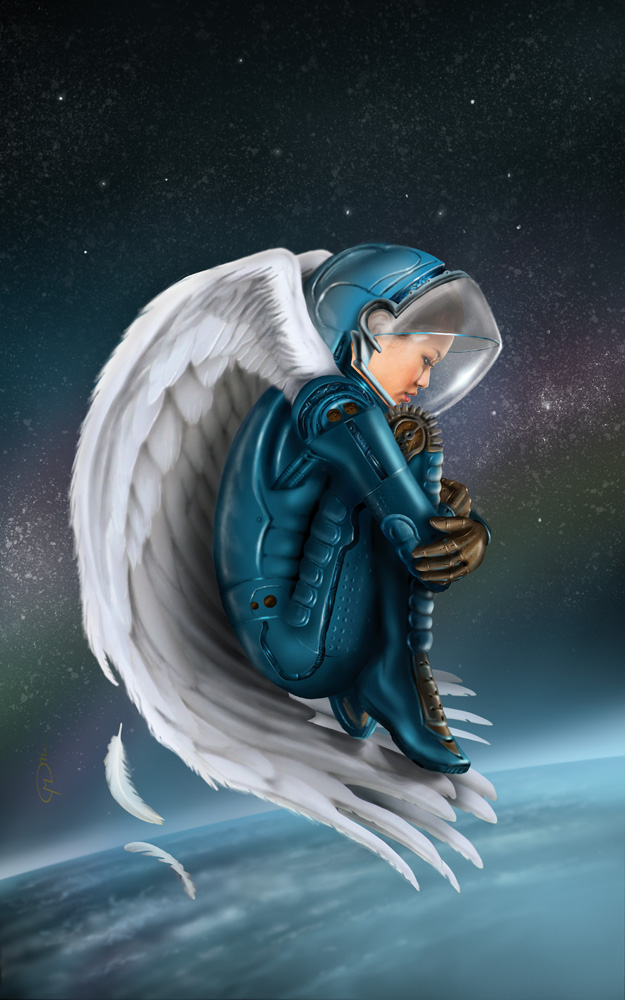 Everthing started in 2013. Delos Books publisher Silvio Sosio called me with a cover gig for Ursula K. Le Guin, the first Italian edition of Paradises Lost (PARADISI PERDUTI) to be included in the Odissea series. WOW! I accepted immediately and the result is history… the writer published the news in her official website on January 27, 2013 (News Archives 2009-2014). The illustration took about a week of work from the pencil scratch on a restaurant napkin to the finish.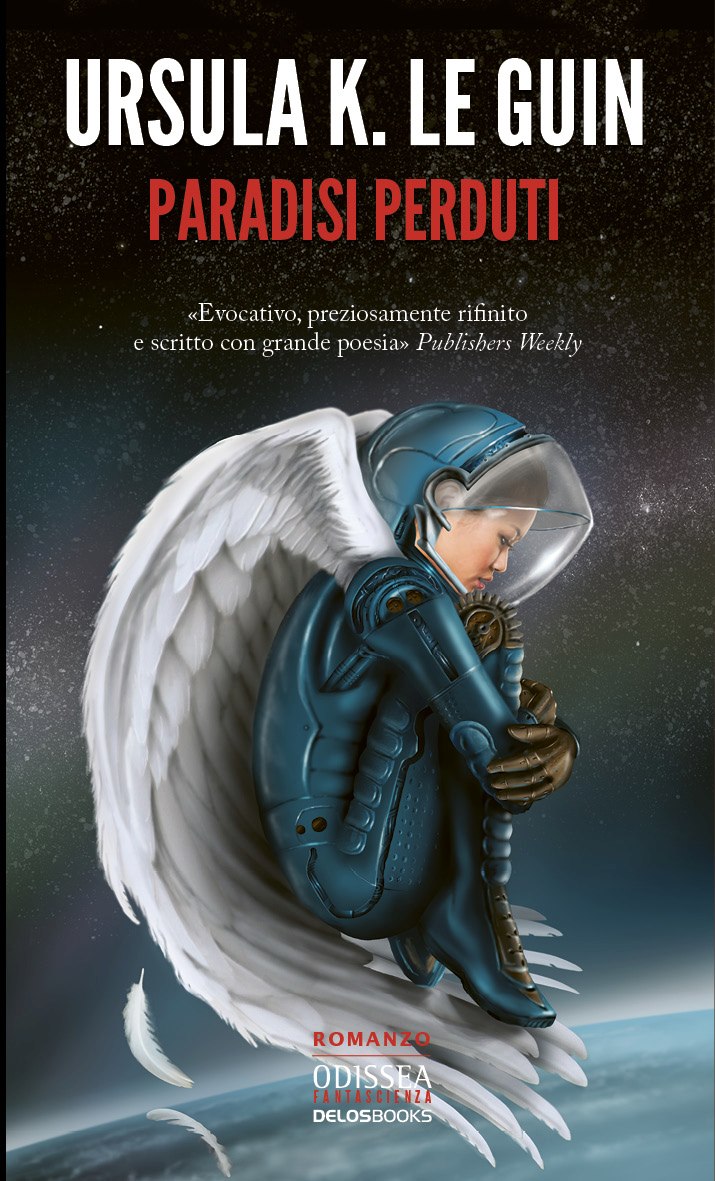 After the initial publication the illustration began to live its autonomous life and was optioned by Penny Publications for ASIMOV'S Science Fiction magazine as a cover art for their June 2014 issue (Art Director Victoria Green). Thanks to this artwork, unrelated to any story in that issue, I won the 2014 Readers' Award as BEST 2014 COVER ARTIST! Still jumping thinking about this achievement… I've been loving the magazine since I was an undergraduate…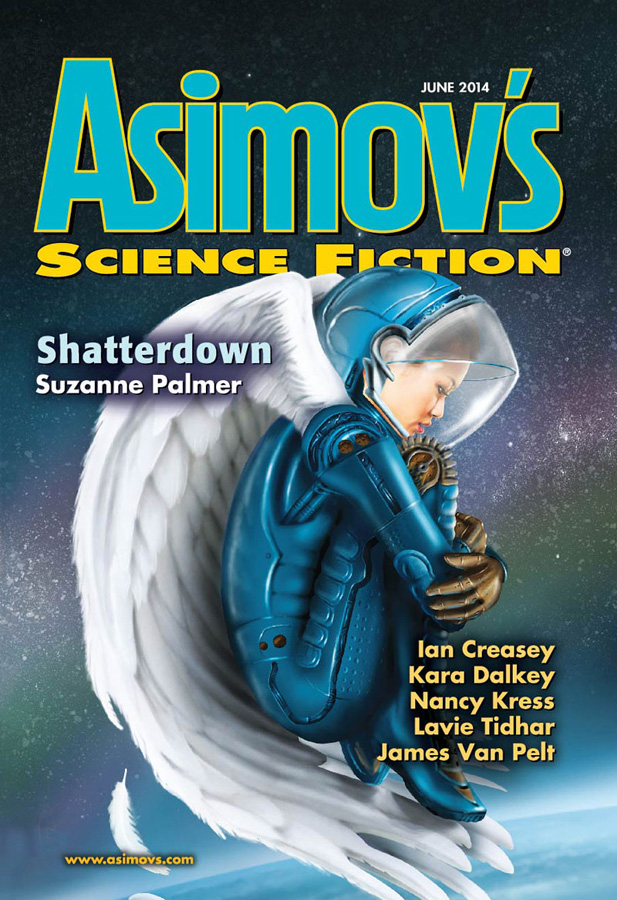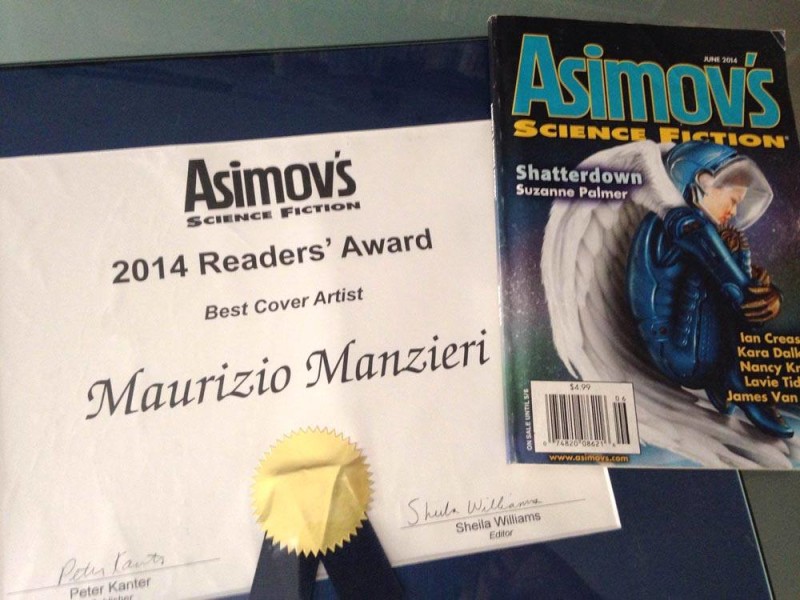 Another client falling in love with the illustration was Gardner Dozois, who selected my winged astronaut as a cover art for the prestigious thirty-second annual collection THE YEAR'S BEST SCIENCE FICTION and put me in touch with Macmillan for the transaction.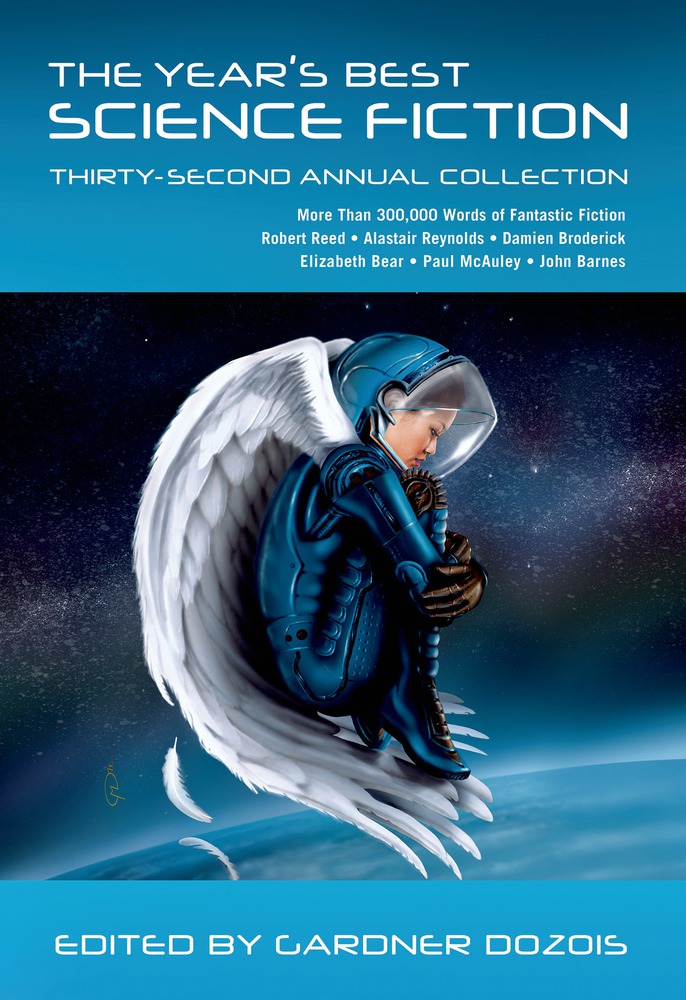 At that time I was a panelist at the 72nd WorldCon in London and while I was talking with my contact Ben Crystal at the publishing house… the illustration won the Award as Best Digital Artwork in the Show!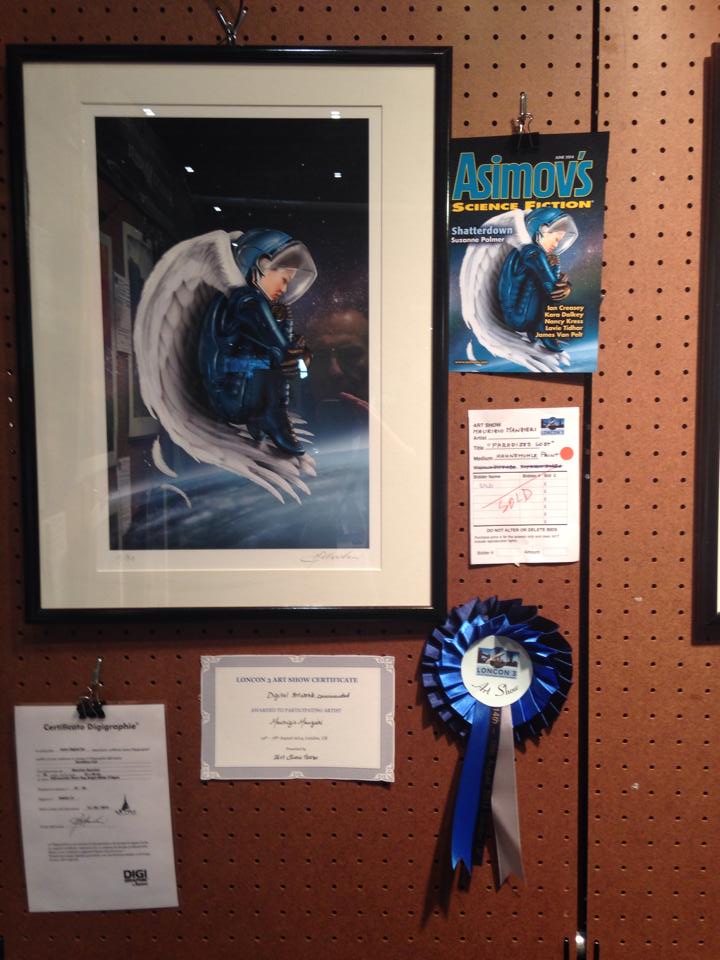 In December 2015 my Angel became a cover for "I LIKE 3D", an interactive magazine published by the Italian iMasterArt Academy. The issue, edited by Simona Rossi and the fellow artist Joseph Eon Viglioglia, was dedicated my body of work and included the making-in-progress of the illustration and an extended interview! You can browse the issue in my Youtube Channel!
Main links in the article:
Asimov's SF magazine
Delos Books
Ursula K. Le Guin
iMasterArt Academy
Youtube Channel: I LIKE 3D