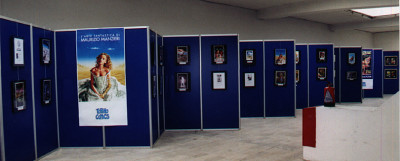 contact email: studio@manzieri.com
MAURIZIO MANZIERI
2021 and 2022 HUGO AWARD NOMINEE
Best Professional Artist
is an Italian illustrator based in Turin, appointed European Grand Master by the European Science Fiction Society for his international contribution in the field of Imaginative Realism.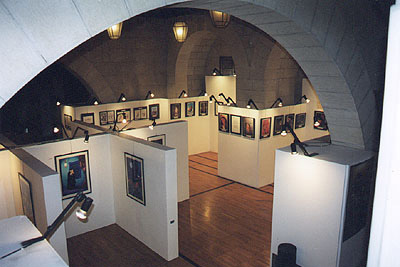 During his decades-long career he has earned numerous awards including two Italia Awards, one Chesley Award and four Asimov's Readers' Awards. His artwork has been showcased in exhibits all around the world and included in many annuals, such as Spectrum, The Best in Contemporary Fantastic Art and Infected by Art.
Over the years he has graced the covers of many books and illustrated limited editions for authors such as Ursula K. Le Guin, Aliette de Bodard, Terry Brooks, Clive Cussler, Elizabeth Bear, Peter S. Beagle, Robert Silverberg, Robert J. Sawyer, Kelley Armstrong, Peter S. Beagle and many others
(Clients: Mondadori Libri SpA, Subterranean Press, MacMillan, Putnam/Berkley, Penny Publications – Asimov's SF, Analog – The Magazine of F&SF).
Guest of Honor at numerous festivals in Italy and Switzerland, Manzieri has been often hired by the organizers as a Visual Artist, creating mascots and official posters for prestigious events such as: Lucca Comics & Games (2014), Sassari Comics & Games (2016), Fantasy Basel, the Swiss Comic Con (2016), Zurich Game Show (2018, 2019), Cartoons on the Bay, the International Cross-Media and Children Television Festival (2019) and EuroCon (2021).
Check the PORTFOLIO and  BLOG pages for updates about new arwork and Artist's appearances.